Coulor Steel Ridge Cap Cold Roll Forming Machinery
Informacje o Profilu:
Maszyna do formowania na zimno firmy Coulor Steel Cold Roll Forming Machinery jest automatem, który może wytwarzać nasadkę kalenicy na żądanie. Jeśli masz szczegółowy rysunek arkusza czapki kalenicowej, prześlij mi go, możemy zaprojektować maszynę do formowania rolek kalenicy stosownie do rozmiaru kapelusza kalenicowego.
Item

Specification

Material

Type

pre-painted galvanized steel sheet

Thickness(mm)

0. 4 -0. 6

Yield strength(mpa)

235 -345

Roller material

45#Chrome steel

Shaft diameter (mm)

about 55

Forming speed(m/min)

About 15

Step distance

Adjustable according to requirement

Speed adjusting mode

AC Frequency

Roller drive

Decelerating motor + Chain drive

Cutting mode

Hydraulic cutting

Cutter material

Cr12 mold steel

Length measurement

Encoder

Control mode

Mitsubishi PLC

Operating mode

Button + Mitsubishi Touch screen

Main motor power(kw)

5.5KW (Depend on final design)

Hydraulic station power

5.5K W (Depend on final design)

Total power(kw)

11KW

Uncoiler's loading capacity

Max. Capacity: 3000kgs

Machine`s size

About 7*1*1.5m (Depend on final design)

Machine weight

About 5000kgs

Components of machine:

Decoiler

1set

Feeding & guiding device

1set

Main roll forming machine

1set

Pressing device

1set

Hydraulic cutting system

1set

Controlling system

1set

Run out table

1set

Process flow:




Decoiler -- Feeding & Guiding -- Roll Forming-- Pressing--Hydraulic Cutting - Product to Run Out Table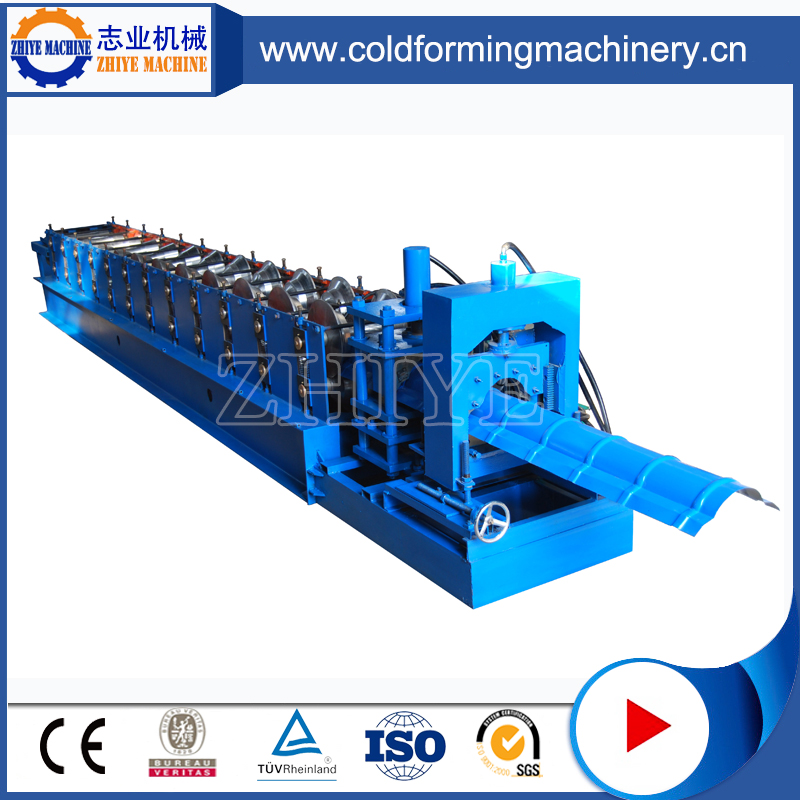 Elementy urządzenia:
1. Ręczny Uncoiler:

Zastosowanie: Służy do podtrzymywania stalowej cewki i rozwijania jej w sposób obrotowy. Stalowa cewka jest rozwijana ręcznie.
Ładowność: 5T
Średnica wewnętrzna: 500-508 mm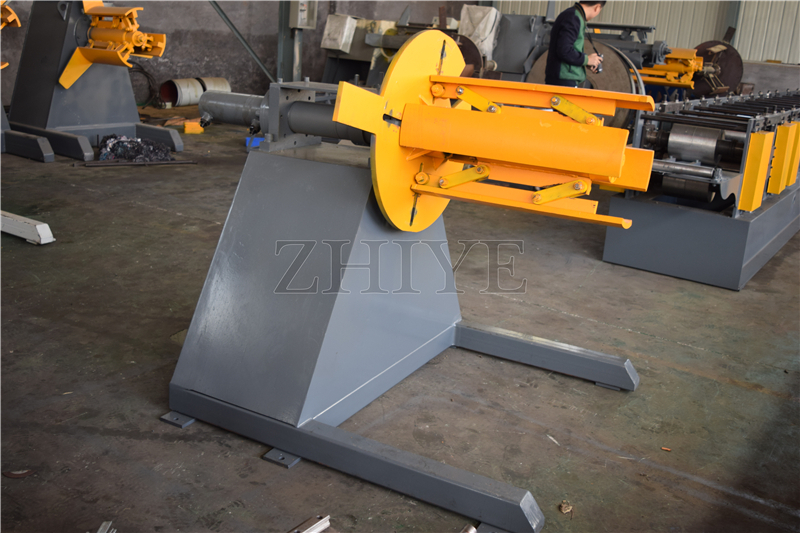 2. Tabela żywienia:
Przełóż surowiec (stalową płytkę) przez plażę, aby go wyprodukować i przetworzyć, może zagwarantować, że produkty są schludne. Równolegle i wszystko jest jednorodność. Proszę zapoznać się z regulacją wyposażenia, aby poznać funkcję lokalizacji żelazka kątowego.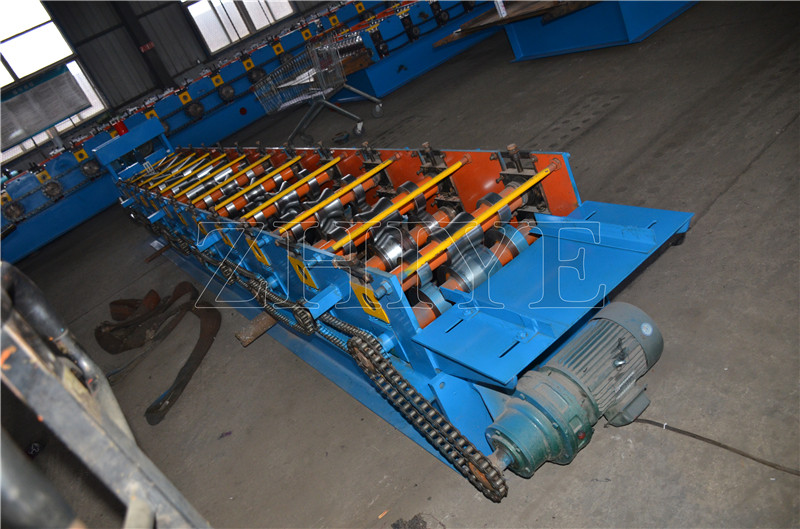 3. Główna maszyna do formowania rolek:
Materiał rolek: 45 # stal, polerowanie powierzchni rolek, twarde poszycie. Polerowana powierzchnia i obróbka cieplna w kierunku form również mogą utrzymać formowanie. Płyta jest gładka i niełatwa do znakowania podczas wytłaczania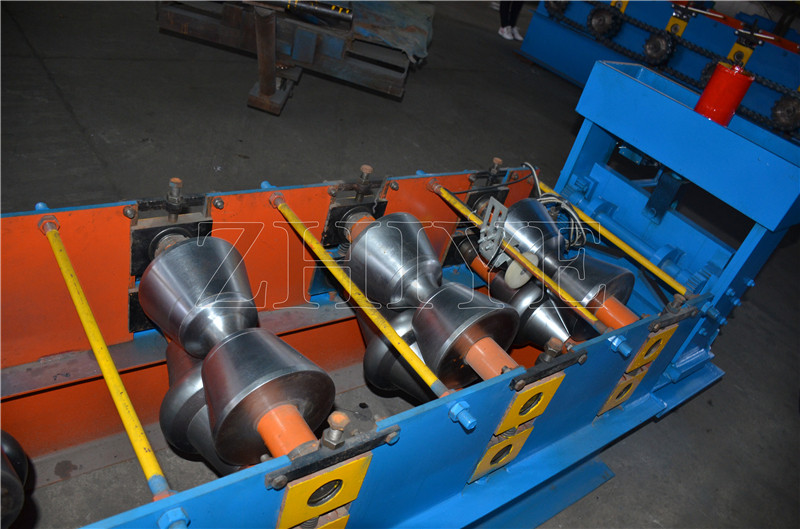 4. Układ hydrauliczny:
Olej hydrauliczny: 40 #.
Olej hydrauliczny w zbiorniku oleju hydraulicznego, pompa napędza maszynę tnącą, aby rozpocząć cięcie.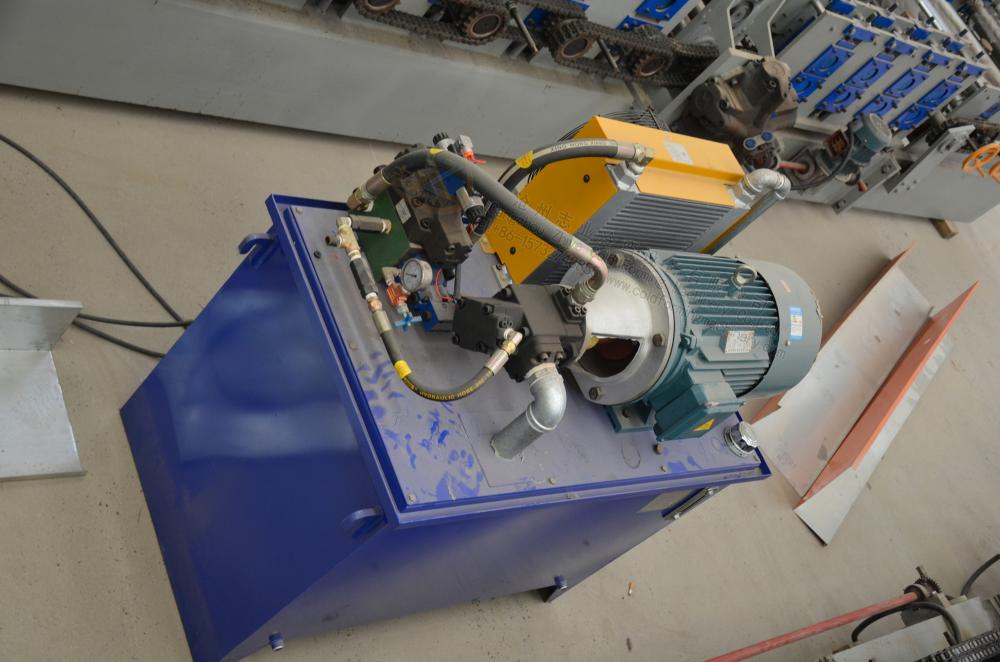 5. Mechanizm strzyżenia: Przyjmuje napęd hydrauliczny i automatyczne miejsce do decydowania o wymiarze i przecinania docelowych produktów. Materiał łopatek: Cr12, obróbka hartownicza.
Pakiet i wysyłka:
Coulor Steel Ridge Cap Pakiet Cold Roll Forming Machinery: Nude, z wodoodporną tkaniną i stow-wood. Zaimportowany komputerowy system sterowania zapakowany w wodoodporną tkaninę i tekturę.
30 DNI ROBOCZYCH PO ODDANIU DEPOZYTU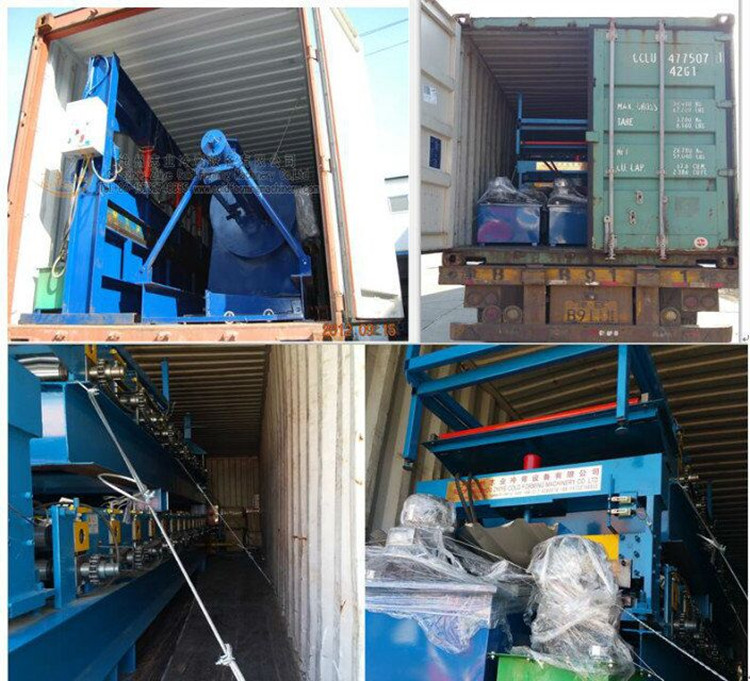 Nasze usługi:
Zapewniamy wsparcie techniczne przez całe życie. W międzyczasie, jeśli jakakolwiek część zepsuje się, a nie sztuczne obrażenia, wyślemy ci nowe za darmo. Kiedy technik będzie potrzebował wyjechać za granicę, umówimy się z technikiem. Ale kupujący powinien wziąć wszystkie koszty, w tym Visa, bilet w obie strony, odpowiednie zakwaterowanie i uiścić opłatę serwisową technikowi za 150 USD / dni

Kontakt: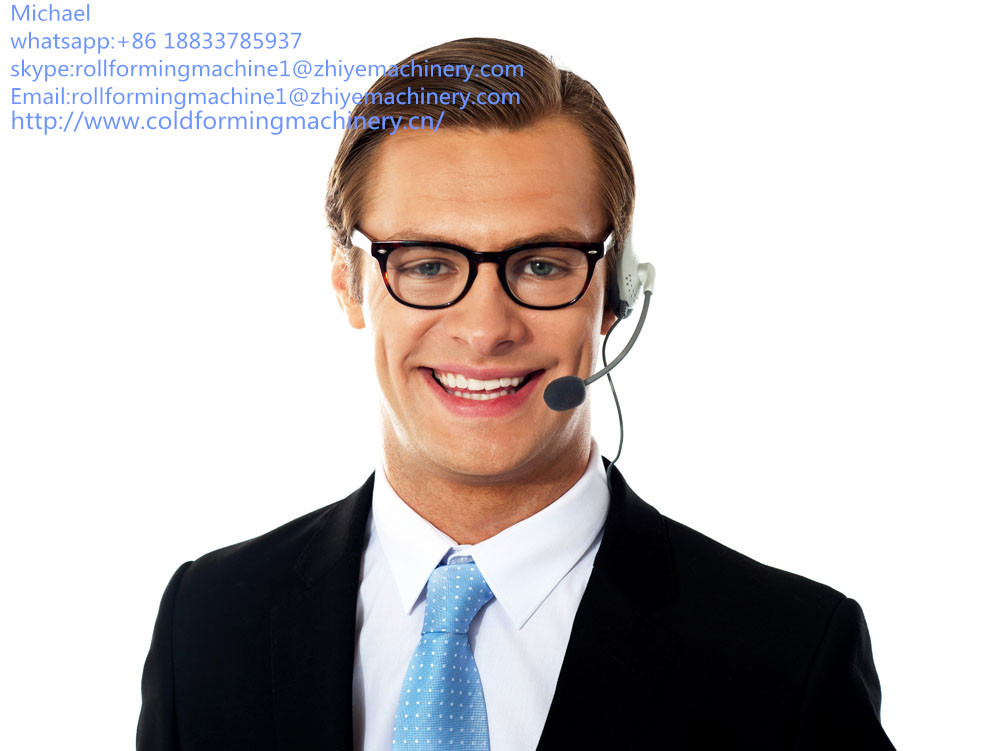 Kategorie o produkcie : Linia produkcyjna "Ridge Cap" > Linia produkcyjna kresek z systemem stemplowania